Part of the Wild Neighbors Spotlight on North American Beavers
The Cook family has stewarded land in Oregon—on the ancestral land of peoples just south of Oswego Lake—for over 120 years. Currently, they primarily grow grapes, operating as the JP and Susie Cook Family Farm. They have lived next to many wild neighbors over the years, but only recently welcomed a family of beavers to their farm.

Rick Cook, the great grandson of JP and Susie Cook, was thrilled to see evidence of beavers along Pecan Creek, which runs through part of their property. Though the family didn't observe the beavers themselves at first, they were happy to see a beaver dam made of several plant species, including willow, along the Pecan Creek. The nearly dry creek began to slowly increase flow. Rick appreciates the beavers as evidence that wildlife is flourishing on the land and that their habitat needs to be protected. He hopes that the presence of beavers might persuade a neighboring park to include a plan to better preserve the shared wildlife corridor between their properties as the park area is being developed.

The initial excitement over having the new residents on their land was soon tempered, however, as the beavers moved on from chewing willows to the grape vines themselves. Rick and his family knew that beavers had been part of the landscape for thousands of years and their presence was providing value to the ecosystem. They felt it was important to find a way to co-exist rather than trap or relocate the beavers.

Rick and brother Steve worked with Project Beaver (formerly the Beaver Coalition) to install 75 yards of solar powered electric fencing, in two strands, along the stretch next to the creek. They also installed three cameras and finally were able to capture some photos of the elusive animals.

"Six Generations – One Legacy" is the Cook Family motto and their goal is to preserve the farmstead for future generations. They hope to help others understand that there are ways to have beavers thrive, co-exist and enhance agricultural production.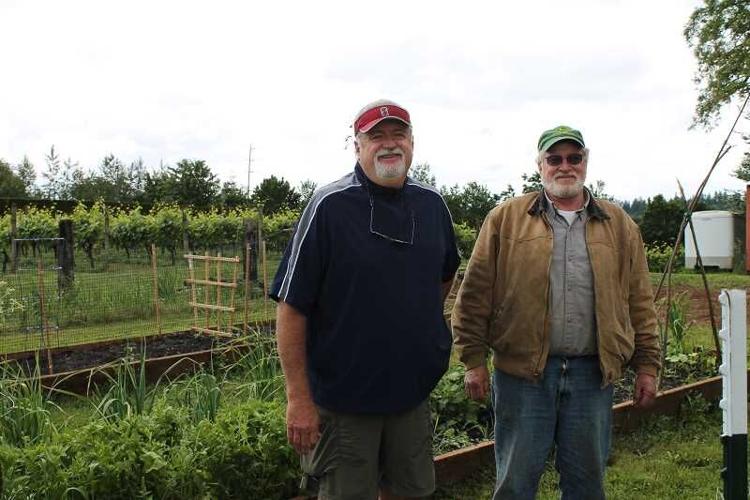 Rick Cook and Steve Cook near the farm's grape fields, which were added in the 1990s. Photo: Anthony Macuk
See a video about Rick Cook and his work with Project Beaver below: